Dream Dance

(Solo Piano) - Programme Notes
(2007; 10')

← View or print score (and please let me know if you perform this)
(Live performance by Kristina Szutor.)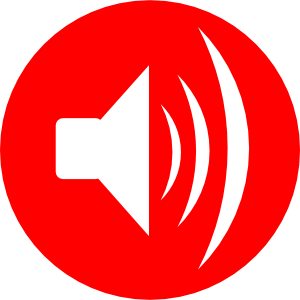 (← click if the above audio player does not work)
Some composition ideas never develop into much more than a few bars of music, and such was the case for many years with the opening to Dream Dance. I think I started it around 1997, and, try as I might, I could not seem to find any satisfactory way to take it much beyond the 30-second mark, the point where it veers unexpectedly (to me, at least) towards minimalism. I was unaware of any composition ever have done this before, which suggested that there was probably good reason not go down that path.

The problem was that while I liked the way the opening led to a section that hinted at minimalism, I couldn't figure out what to do once I had had been on that path for a while. And thus, unsure of what to do with this material, I tossed it in a drawer and mostly forgot about it for about ten years.

In the summer of 2007 I was looking at old musical sketches that never went anywhere, and resolved to wrestle this opening into submission; it seemed a shame to waste what seemed to me like a good idea for a piece, and I thought I could perhaps extend it into a relatively short work (perhaps three minutes), and be done with it.

As is often the case, I was surprised at how difficult it was to take music in a direction with which I could be satisfied, and I ended up struggling with with the project for an additional six months until it was finally finished. The key in moving forward was in realizing that this music could touch on different moods and styles and still make musical sense, as long as there was something tying it all together, which in this case is the almost constant sixteenth-note activity throughout. The use of multiple styles or techniques of music within a composition is sometimes called "polystylism" (I prefer the less-fancy term,"stylistic hodgepodge"), which is associated with the music of Alfred Schnittke, Peter Maxwell Davies, Michael Colgrass, George Rochberg, and others. But this sounds nothing like their music…

A few features that may be of interest:
There is almost constant 16th-note motion from beginning to end, bringing to mind the invariable motor rhythms found in many baroque fast movements;
I had great fun playing with tonal harmony (this is an afliction of mine that I blame on having taught music theory for 25 years). It opens in D major, for example, then suddenly jumps to an ambiguous key that may or may not be F minor (which would be a double chromatic mediant relationship with D), then quickly moves to Db major for a bar before slipping back into F minor again, all within the first 30 seconds;
At times, the left hand plays in the middle of the right hand's notes; the hands are literally right on top of one another, requiring gymnastic hand choreography on the part of the pianist;
It is challenging to play, despite the simplicity of the opening;
I mentioned that it is a stylistic hodgepodge; it evokes at various times minimalism, Haydn, Bach, Gershwin, Scott Joplin (at the very end), and perhaps others as well. Commentators at MacJams.com thought they also heard references to Prokofiev, Scriabin, and Debussy; and
There are about 130 comments on Dream Dance at MacJams.com., where it has more "fans" in its category ("Classical") than any other submission. Click on the link to read them if you wish!
Dream Dance was premiered on February 9, 2008 during the Newfound Music Festival in St. John's, in a flawless performance by my friend and collegue, Kristina Szutor. It was also performed in 2009-2010 by Mikako Ogata at several venues in Japan, and in New York City.

Other works for piano by Clark Ross you might enjoy:

iPad Riff Recontextualized (Inspired by the music of an iPad commercial; 2010)
Domenico 1° & 2° (Two sonatas inspired by Scarlatti; 2009)
Last Dance (Juno nominated slow tango, called "haunting and beautiful" by Jon Kimura Parker; 1999)
Jennifer's Tune (A pretty tune (for piano and bass) for my wife; 2005)
Julia's Prelude (A pretty tune for my daughter, in the style of Schumann; 1996)
Keep on Truckin' (Boogie-woogie blues with a dash of Musorgsky in the middle; 2010)
Blues for Jim (Both a lament and a celebration of the life of Jim Croce; 2010)
Late Night Music (Jazz-inspired work for trumpet, piano, drum kit, and bass)

©Clark Winslow Ross